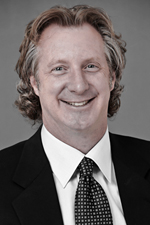 Gregory D Roberts, MD is dual Board certified by both the American Board of Facial Plastic & Reconstructive Surgery and the American Board of Otolaryngology-Head & Neck Surgery. Dr. Roberts specializes in facial plastic surgery. He is internationally recognized for his "scarless", vertical face lift technique, which can result in more natural contours, with virtually no signs of surgical intervention.
Dr. Roberts' exclusive focus is the face. Having performed over a thousand facial plastic surgery procedures, he has refined his techniques to provide more optimal, individualized and natural results. For instance, he takes great pride that his Face Lift patients can wear pony tails and no makeup, typically without anyone knowing. For Rhinoplasty patients, he spends extra time in the procedure to help fit the nose to the patient, instead of a one nose fits all.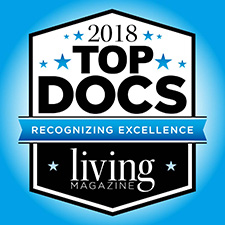 For Blepharoplasty patients, he takes the time to hide all incisions and the extra care to help optimize results personally.
Unlike many plastic surgeons, Dr. Roberts performs each procedure in its entirety from start to finish. He prefers to open and close all procedures so that all signs of surgical intervention are minimalized. Dr. Roberts does not employ surgical techs to work on your face. When you hire Dr. Roberts, you can rest assured that only he is working on your face.
Surgical procedures, include the "Scarless" Vertical Face Lift (see face lift page for more information), Endoscopic brow lift, Blepharoplasty eye contouring, Rhinoplasty nose contouring, Otoplasty ear contouring, as well as chin, cheek and Surgisil® lip implants.
Dr. Roberts also personally performs cosmetic injectable procedures, including BOTOX® and Dysport® wrinkle reduction; Radiesse® & Juvederm® Ultra Plus; Vollure and Voluma filler procedures, and Liquid Face Lift non-surgical face contouring.
With the exception of D.O.T. facial resurfacing and Thermage® CPT skin tightening, Dr. Roberts performs all procedures personally. Clientele include national recording stars, regional, national and international patients.
Dr. Roberts has practiced facial plastic surgery and other cosmetic medical procedures for over 20 years. Gregory D. Roberts, M.D. earned his medical degree from the University of Texas Health Science Center at San Antonio, Texas. Dr. Roberts was elected to the Alpha Omega Alpha Honor Society, an honor given to student leaders graduating in the top tier of their medical class. After medical school at U.T., Dr. Roberts completed a one-year general surgery internship, followed by a four-year residency in Otolaryngology-Head and Neck Surgery at the University of Missouri, Columbia. Upon completing his residency at the University of Missouri, Dr. Roberts completed a fellowship program through the American Academy of Facial and Plastic Reconstructive Surgery, specializing in facial reconstructive and cosmetic surgery.
Dr. Roberts is available to volunteer his expertise to the "Face to Face" program sponsored by The Educational and Research Foundation for the American Academy of Facial Plastic and Reconstructive Surgery. He is available to offer consultations and cosmetic surgery to eligible survivors of domestic violence who have received facial injuries and are not financially able to have these injuries adequately repaired.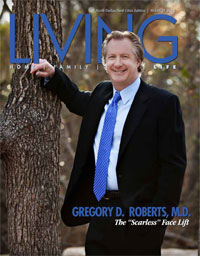 Dr. Roberts' hobbies include gourmet cooking, golfing and salt-water fishing. He enjoys getting to know his patients and sharing stories about growing habanera peppers, making praline cheesecake, and witnessing a glorious sunrise while wade fishing for redfish in the Gulf of Mexico. Dr. Roberts has lived most of his life in Dallas and Austin, Texas.
Certifications and Society Memberships:
American Board of Facial Plastic & Reconstructive Surgery
American Board of Otolaryngology-Head & Neck Surgery
Texas Medical Association
Procedures are performed at an AAAASF accredited facility in Dallas suburb, Plano, TX, USA. To schedule a private, complimentary consultation, please call 972-608-0000.